(For custom amounts, enter digits only; do not include a $ sign.)
In a market driven increasingly by base appetites and partisan creep, civic and organizational leaders struggle to protect a historical middle space where collaborations, neighbourly virtue, and pragmatic hope flourish. Comment is the voice of those building in this space, and your financial gift enables this vital work:
Expanding community engagement events and enrichment resources
Building up tools and partnerships that help our readers bridge the ideas from the pages of Comment into local action
Strengthening and diversifying Comment's team and well of contributors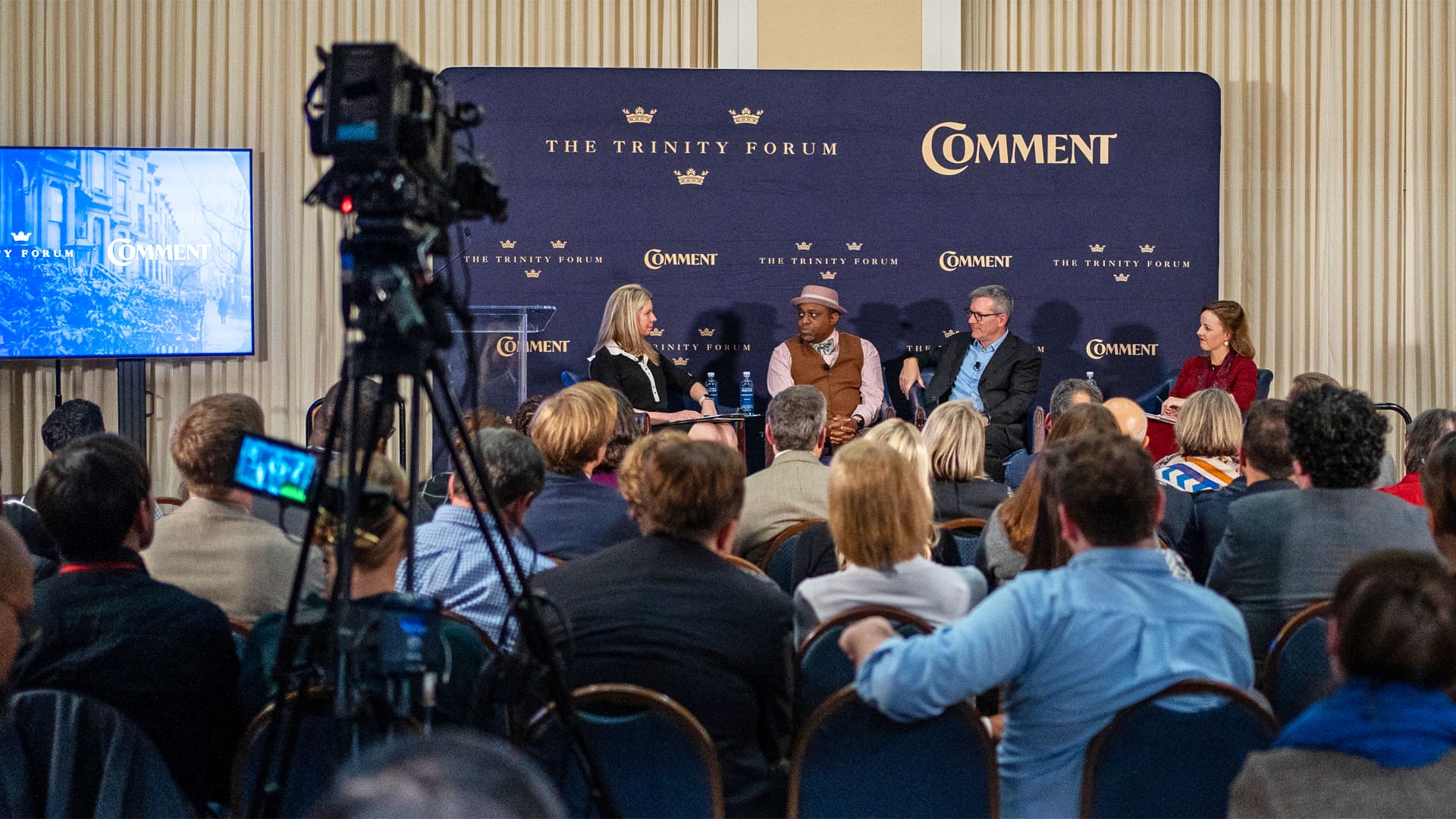 Become a Patron of Comment
As partners with a special commitment to realizing our growth, Patrons will have access to benefits that acknowledge the special role they play in making the Comment community what it strives to be. These benefits include:
A complimentary Comment subscription that can be sent to a friend or loved one;
Access to a quarterly webinar for each new issue;
Invitations to Comment events throughout the country;
Access to bonus content from Comment podcasts;
Special written updates and reflections from Comment's Editor, Anne Snyder.
Through a gift of $500 or more, you will automatically become a Comment Patron and be enrolled in the above benefits.
Guaranteed safe checkout by Helcim.