A magazine at its heart is an aspirational community. But so often we read something, put it down, and move on. What if we could linger a little longer in the company of others whose distinct lens on the mosaic could enrich our own?
As much as hospitality—both intellectual and institutional—is part of Comment's DNA, we'd like to nudge you, dear reader, to spark a similar spirit of trust in your own community. You could start a supper club in your neighbourhood, a discussion series in your workplace, a themed exploration in your church small group, or simply host a one-table conversation at home or in a restaurant for a meaningful gathering of faith seeking understanding.
Our goal is to awaken you to the deeply human questions that stir imagination and help bridge the gap between your agency and the varied currents of our time. We also believe in the grace of friendship, the Christian conviction that truth is never transmitted by words alone. The truths we explore in pages and podcasts are somehow alive, alive in people, perfected in a Person. Comment magazine—and the common good we're trying to cultivate—is best enjoyed in the relational encounter.
So please invite a group of six to ten people to share a meal around the theme of our latest issue. You'll find discussion prompts, a recipe, and a playlist to help you create an atmosphere where conversation—perhaps even communion—might just replenish your hope.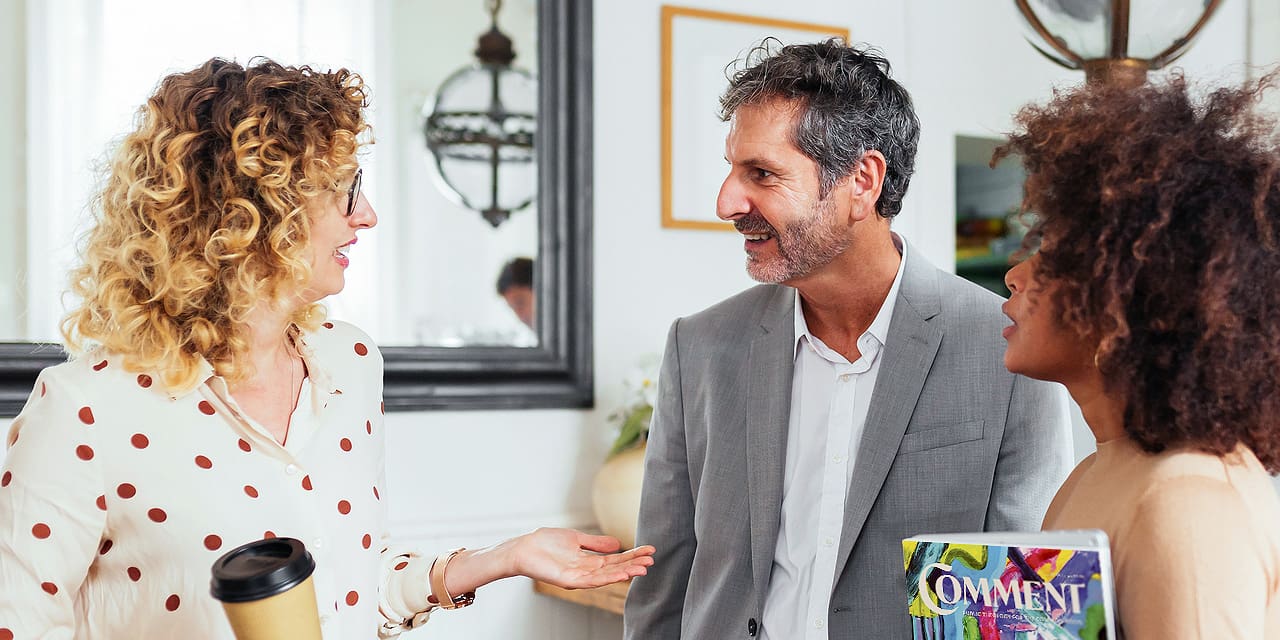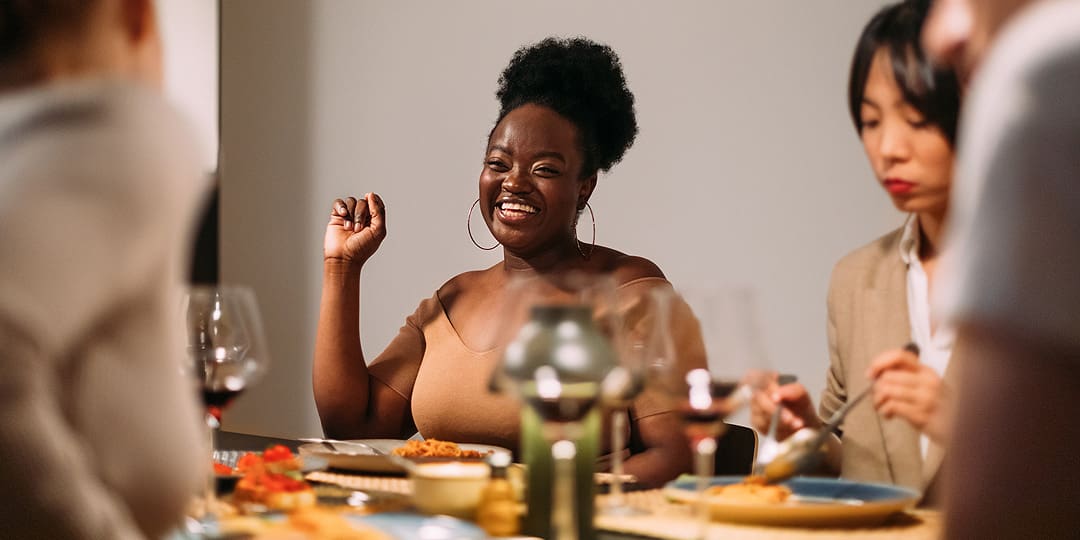 Hosting a Comment Supper.
Thinking about hosting a Comment Supper? We've got you covered! Below you'll find a brief overview of the key steps to hosting a memorable Supper. For a more comprehensive hosting guide, click here
Plan and prepare

Decide on the theme and structure.
Thoughtfully invite a group of four to eight people.
Send invitations with details and reading materials.
Plan the menu considering dietary restrictions and preferences.
Prepare the space, table, and conversation prompts.

Host the Comment Supper

Create a relaxed atmosphere with adequate seating and lighting.
Introduce guests and encourage ice-breaking conversations.
Start the dialogue with open-ended questions or thoughts on the reading.
Be a good listener and foster balanced participation.

Follow up and share

Share any additional materials with guests after the event.
Share your Comment Supper experience with team@comment.org, providing insights, pictures, questions, stories, or feedback.
Gender and Our Humanity
Vol 41 | No 3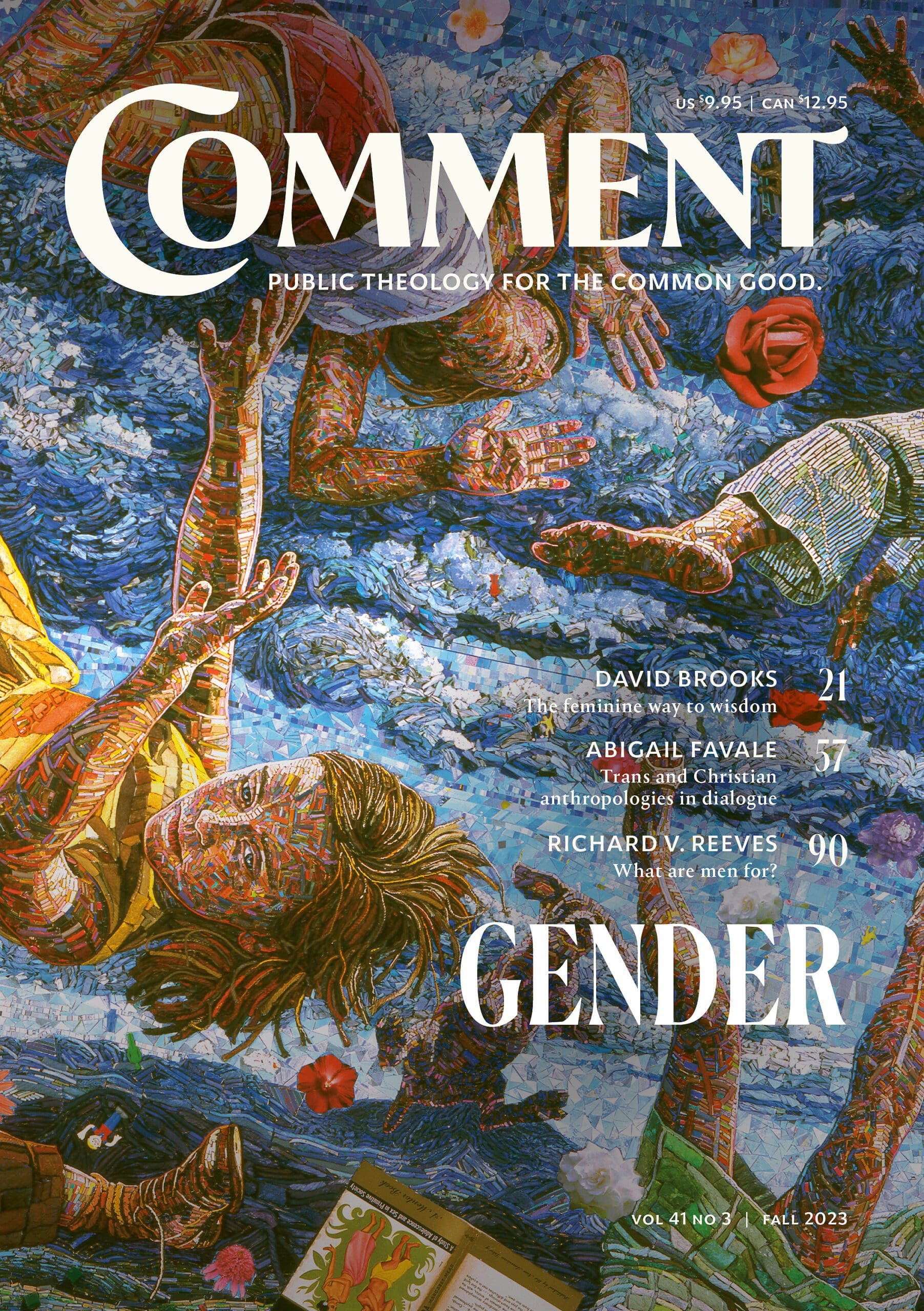 Questions
How has your conception of gender changed over your life? Over the last decade? Over the last year? How has it stayed the same?
How is it that all sides in the gender wars see themselves as embattled and oppressed? What is the dynamic that causes that mindset?
What does healthy masculinity look like? What about healthy femininity? What examples of them have you experienced in your life?
What positive aspects of your own gender do you feel you've brought to bear in a healthy way on your life's vocations and roles?
In what ways is gender rooted in biology? In what ways is it not?
In what ways does your religious tradition help or enhance discussions around gender? In what ways does it make them more difficult?
Interested in hosting a Comment Supper based on a previous issue? Browse our past Comment Suppers themes featuring insightful questions, recipes, and curated playlists. Click below to explore and find inspiration for your gathering.