WE'RE MORE THAN A MAGAZINE. WE'RE A MOVEMENT.
Comment is one of the core publications of Cardus, a non-partisan think tank dedicated to clarifying and strengthening, through research and dialogue, the ways in which society's institutions can work together for the common good. In our print and online essays and reviews, we zoom in on the multiple components that make up this "social architecture": the institutions that serve as the scaffolding and skeleton of social life. It's our families and financial systems, politics and education, museums and labour unions, and much more.
But Comment is not here just to celebrate and affirm that it's good for Christians to engage in the many diverse spheres of our culture. You know that. You want more. So Comment is not another "worldview" magazine. Instead, it goes beyond the why and looks at how we actually get down to the difficult work of being faithfully present in culture.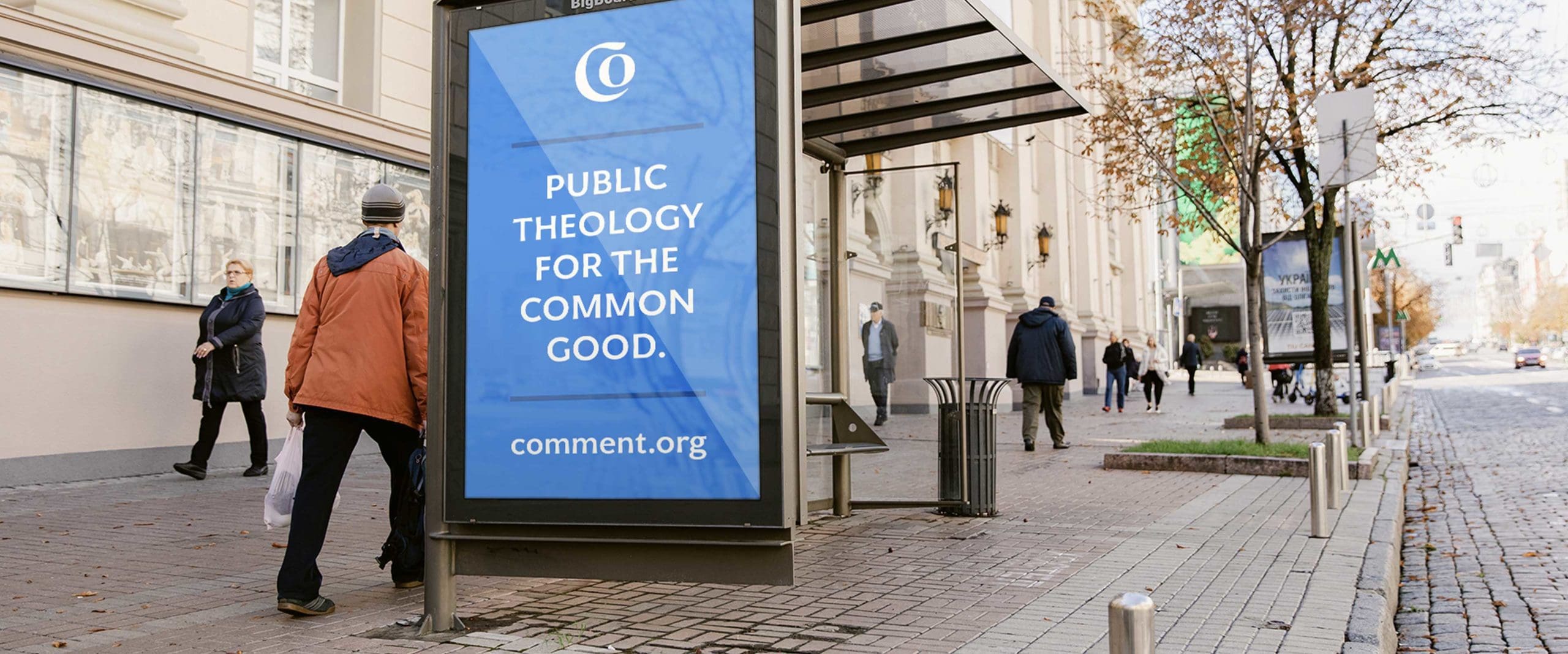 Comment is more than a magazine; it's a movement. And this movement grows out of our orienting convictions that we want you to hear as Comment's "voice." These are the rallying cries of our movement:
We believe in institutions: government, guilds, families, schools, universities, even the church! We recognize that in our age of individualism, suspicion, and cynicism, institutions (even among Christians) are often painted as the enemy. We try to change that.
We affirm the riches of orthodox Christianity for a robust public witness—not some slimmed down moralism parading as "progressive" Christianity. Our vision is rooted in 2000 years of Christian social thought; but our imaginations are fuelled by 2000 years of creedal wisdom and liturgical tradition. Christian orthodoxy is not something to overcome in order to be at work in the culture; it is the lifeline for a Christian social imaginary.
We are "social conservationists": we will sometimes puzzle both progressives and conservatives. We believe that both culture and policy matter. We recognize the limits of politics without abandoning it. We have an investment in laws and policies that prompt and channel behaviour and modes of social life in Canada and the United States. But we don't have any illusions of politics being the magical solution. For this reason we're deeply concerned with civil society—the health of schools, families, business, churches, and labour organizations.
We believe ideas matter. We invite practitioners to put on their thinking caps in order to drill deep wells of reflection from which they can drink while they're engaged in "practical" work. Doers come to Comment to help them think.
We believe being charitable and generous will sometimes require being candid and critical. We disagree, forthrightly and with gusto. We name names. We are strident, not because of arrogance, but because we passionately believe these things matter.
Sign-up for our weekly newsletter. You can unsubscribe at any time. See our privacy policy for more details.