Talk of polarization in politics is so common these days it's almost become cliché, and that polarization is starting to be seen as an unavoidable aspect of our social and public life. But a fledgling political party called the American Solidarity Party wants to change the political conversation—and provide a home for the countless Americans who don't identify with either the Republican or the Democratic Parties. Comment contributing editor Karen Swallow Prior (who also sits on the advisory board of the American Solidarity Party) speaks with Allen Mickle, the treasurer for the National Committee of the American Solidarity Party, about the policies they're proposing to help everyone flourish—families, workers, and all the "average" people in between.
—The editors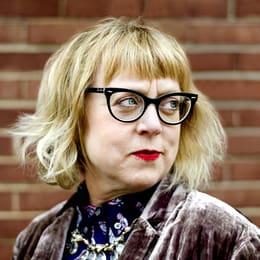 Karen Swallow Prior: The motto of the American Solidarity Party is "common good, common ground, common sense." Can you give us a brief history and description of the American Solidarity Party, and how it embodies these values?
Allen Mickle: The American Solidarity Party has roots going back into the nineteenth century and Catholic social teaching. But as an official party, 2011 is when it got started as the Christian Democratic Party in the US, linking it to Christian democracy as we know it in Europe—like Angela Merkel's party and others of that nature. At the beginning, there was a large group, primarily Roman Catholic and influenced by Catholic social teaching, who were frustrated with both parties and looking to strike a third way.
At the beginning, it was a very, very small party with very limited membership and infrastructure. During the 2012 election, the party endorsed Joe Schriner, who was an independent running at the time and had similar values. But come 2016, we actually put forward our own candidate for president, Mike Maturen, and we got almost seven thousand votes. We thought, hey, not too bad. But what's really cool is how things are progressing for the party. In our last election in 2020 with our candidate Brian Carroll, we were up to over forty-two thousand.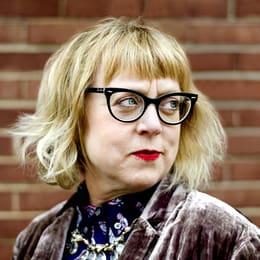 AM: Obviously it's small peanuts compared to the duopoly, but it's a lot of growth in a small amount of time. In fact, we are the fastest growing third party right now.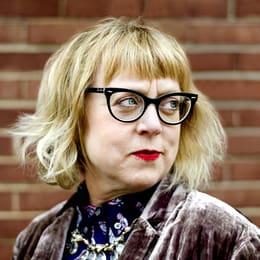 KSP: Can you talk about the place of a third party like this one within the two-party system that controls American politics right now—and has for a long time?
AM: What does it mean to be the American Solidarity Party, and how does our motto fit into that? I think ultimately if we're looking at the two main components of political ideology—social issues on the one hand and fiscal issues on the other hand—the party tends to be a centre-right party on social issues but centre-left when it comes to fiscal polls, government intervention, the military industry, and things of that nature. So in some ways we have some similarities with the Republican Party, but there are things about the Democratic Party that we feel more comfortable with too. We don't align with either party: One side takes everything to the left, the other side takes everything to the right. We don't feel comfortable in either of those spots.
I would never call us a centrist party. But in some capacities, if you're only looking at the duopoly, we're sort of in the centre. Because we take some from one and some from the other.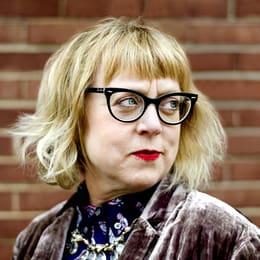 KSP: Perhaps you're a transcendent party.
AM: Yeah, there you go. We're going to transcend both sides of that and come above and beyond.
If we can pull the best of the truth from everywhere, then we're going to have a much better position going forward. So if there's truth within the Democratic Party, I'd love to latch onto it. And if there's truth within the Republican Party, I'd love to latch onto that. That's really somewhere where we put ourselves: common good, common ground, common sense. We want to look at average people—where they stand, the situations they're in—and find average, common-sense solutions to the problems they face. Rather than some overarching centralization, whether it be a centralized government focus or a centralized corporatocracy focus. And that's a mark of the subsidiarity that the American Solidarity Party draws from: getting to the smallest possible solution, only as big as necessary to solve a problem. We are looking at where people are.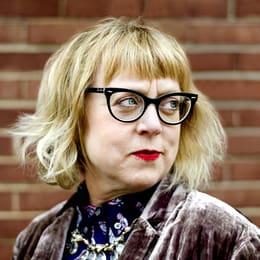 KSP: Some people link the term "solidarity" in the name of the party with Marxism. But there's a different history of the word "solidarity." Can you share that?
AM: When I first started talking with people about the American Solidarity Party, anyone I talked to who wasn't familiar with it said, "Oh, that's communist." And you're right, there's a lot of language around solidarity and things like that if you go back into Russian communist propaganda. But then when you look at the Catholic Worker Movement and efforts of that nature, then you have a different sense of solidarity that is actually less communist, more tied to those really wonderful concepts of just working together to solve problems. If you look at Dorothy Day in the Catholic Worker Movement, for example, that's solidarity. And that's why I think it's a good word to use.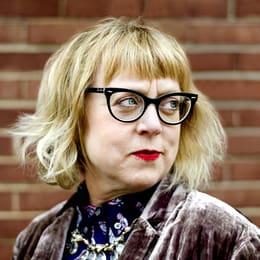 KSP: The economic vision of the American Solidarity Party is best described as distributism. Can you give a brief summary of distributism?
AM: At the heart of distributism is more assets. More of the production assets owned by more people.
Sometimes it's easier to define it by what it's not. If you look at either a laissez-faire capitalist system and a socialist system, either one is controlling the means of production, controlling the assets that are available. One is controlling them in a centralized state focus; the other is controlling them in centralized corporatocracy focus. What distributism wants is more people to own more property—as G.K. Chesterton said, "Three acres and a cow." Because when all the assets that we have are centralized on one side or the other, there's going to be mass inequality. If the state holds all of the access to the assets, then it's going to parcel those things out. And we have the extreme of communist Marxism, where the average person can't afford to eat, and the oligarchs control everything. In our society, we have the Jeff Bezos and Elon Musks of the world owning and controlling all the assets. They certainly produce a lot of jobs, but those people get no benefit out of it. They're the ones really producing the assets, but everything goes to those who don't really do much of the work.
With distributism, we want to create policies that help average people own more—supporting small businesses and also creating worker co-ops, where people work together in a form of a corporation to help own the process. Something like the Mondragon Corporation in Spain, for instance, or credit unions. There are all sorts of ways to address the problem. It doesn't have to necessarily be redistribution of wealth, which is what everyone seems to think of when we talk about distributism.
Distributism goes back to nineteenth-century Catholic social teaching, in particular the encyclical Rerum Novarum by Pope Leo XIII. And you see the same principles in Dorothy Day of the Catholic Worker Movement, G.K. Chesterton, Hilaire Belloc, and the Antigonish Movement in the Canadian Maritimes—which, again, was Christian in the background. They used co-ops and similar initiatives to help the poor in Canada. The whole credit-union system that exists in eastern Canada actually has its roots in distributism—trying to help more people have more ownership.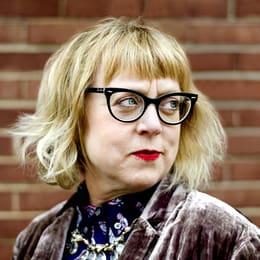 KSP: Let's dig more deeply into the party plank on economics. I'm going to quote a bit from it and summarize some of it, so bear with me. It says, "The American Solidarity Party believes that political economy (economics) is a branch of political ethics, and therefore rejects models of economic behavior that undermine human dignity with greed and naked self-interest. We advocate for an economic system which focuses on creating a society of wide-spread ownership"—as you've said, "sometimes referred to as distributism"—"rather than having the effect of degrading the human person as cog in the machine." The plank then lists among its goals: "[creating] conditions which allow single-income families to support themselves with dignity"; supporting labour unions; repealing corporate welfare policies; supporting workers' wages; promoting policies and incentives "that recognize that the family is the basic unit of economic production"; and advocating "social safety nets that adequately provide for the material needs of the most vulnerable in society." "Predatory practices which care more for stockholder value than human life must cease." The party calls for "community-oriented lending practices and mutual aid organizations to replace predatory lending agents that target poor people and working-class communities. We must reject a financial system based on saddling workers with debt and interest payments, that merely fuel consumerism. And instead embrace one that encourages productive activity. We call for student loans to be dischargeable in bankruptcy." That's not all that there is, but it's a lot.
Can you pick just one or two of these things that I've listed and talk about how the American Solidarity Party offers an economic vision that differs from those of the two other major parties?
AM: Yeah, I think we'll pick one of each—that helps to speak to both different parties. Most of us are used to the large corporate perspective. I work for a large corporation. We know that the cogs in the wheel are the ones that are producing the wealth for said corporation. Most corporations don't really do anything to help benefit their employees barring the pay and so on. They don't give them a sense of ownership. Now some corporations are working to address those things with, for instance, ESOPs (employees stock ownership programs), where not only can they buy stock at a reduced price, but they can buy ownership into the company and become a shareholder, and therefore not only produce the assets but also reap the benefits in the dividends of that part.
We focus on the family as the basic unit. What corporate America wants is to have everybody in the family working for the company store. Giving of our life, and our energy, and our health, and our well-being, and the status of our families so that stockholder value goes up. In the process, we are injuring ourselves, hurting our families, and never getting anything to show for it. I mean, I can't buy a house. I rent because I don't make enough money. There need to be more mechanisms built into the system for us to dedicate our time to our families, and not so much to the company—and for the company to recognize that we are the ones producing the value and if we don't exist, then they don't exist. Then they have to find ways to actually help their employees become part of the ownership, part of the decision-making process.
On the other side, there's a desire for more control over the family, so that they can have what they consider the productive members of society for the benefit of the state. I was reading in the New York Times this morning that the Democrats are looking at the four major planks of their new policy to see if they are going to have to take anything out when it comes to family benefits. They were looking at the child tax credit, paid medical leave, universal pre-K, and—I can't remember the fourth one. All of the people they polled said, "Hey, we think universal pre-K is best." And here I'm thinking, well, it doesn't surprise me that the state thinks that's the best way to handle the situation, because at the end of day, they want to directly control what the family looks like. They specifically say, we want everyone to be in the workforce.
I'm all for women working in the workforce. But if the family is the basic structure of society and of economic policy, then we want to be creating policy for the benefit of the family. Does the family benefit by us putting three-year-olds in school all day long and paying for it so mom can go out and work? That's problematic because it doesn't respect the nature of the family—not, as many people have said, like the child credit, which gives the family the opportunity to do what they think is best for their family with the funds they get. That might be daycare so mom can work. It might be so that mom or dad can stay home and be with the family.
Neither side respects the family. On the right, they only respect the corporation, and on the left, they only respect the state. And they'll do whatever they can to squeeze the benefits out of us until there's nothing left.
With family-focused policy, as the American Solidarity Party says, we're going to put the family first. We want families to flourish, because if families flourish, the economy flourishes and the state flourishes. Because now we have good citizens who are going to take care of the state.
There are all sorts of policies that support families. Unions are, of course, vitally important to us, because they helps people to collectively bargain to get more of that benefit from the corporation. When some places are paying $7.25 an hour and the CEO is making $2 million a year, there's a problem somewhere. Unions can help to collectively improve the life of workers. My father worked for Ford Motor Company for thirty years in the Canadian Auto Workers Union, and we wouldn't have been where we were as a family if there wasn't the union in order to help everybody bargain together with the company so we had more benefits. If we put those policies together that benefit the family on all sides, we're all going to flourish more.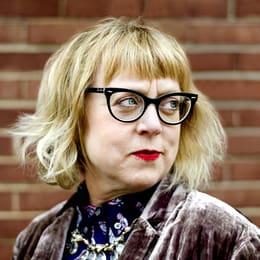 KSP: You've talked about the Catholic roots of the party. I think that there is a bridge here between traditional Catholic thinking about economics and Reformation Protestantism, which is what Comment magazine is rooted in. Could you talk a little bit about how the American Solidarity Party transcends not only the two major political parties but also the Catholic-Protestant divide?
AM: It's true, because Catholic social teaching is just good biblical ethics. A Protestant can come to those exact same positions—and does, especially through neo-Calvinism, which talks about Kuyperian sphere sovereignty, that every realm has an authority. Every sphere has its own authority, and while the spheres interrelate, they are also to be respected.
When we talk about worker rights, or we talk about strong social safety nets and universal health care, we're really saying it's because people are important. People are made in the image of God, and they deserve respect, kindness, and care. And that isn't a Roman Catholic thing, or a Russian Orthodox thing, or a Muslim thing, or an atheist thing. It's a human-flourishing thing. They all move together to say, "Hey, at the end of the day, we want human flourishing."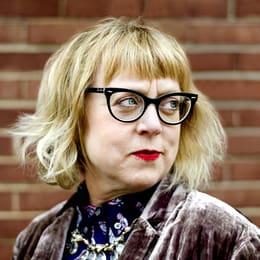 KSP: The economic vision of the American Solidarity Party can be characterized as part of the whole-life approach to being pro-life. Can you talk a little about how the economic policies of the party really need to be part of pro-life policies?
AM: The one complaint that everyone who's pro-choice has when we talk about being against abortion: "Well, you don't actually care about what's going on after the baby's born. You don't care about the mother." And there's some truth to that—it's anecdotal, but we all know that there are some people who focus so much on the prevention of abortion, they don't consider the whys.
My mother was a labour and delivery nurse in Detroit, Michigan. She encountered people that had had multiple abortions as a form of birth control because of the situation they found themselves in. So we can't only say abortion should be illegal. What we need to do is address the reasons why abortions happen. If we're looking at the reasons why women have abortions, it's very frequently economic reasons. They don't feel like they have the support, the ability to take care of a child. If we look at providing policies like universal health care or universal basic income, then we're going to drastically reduce abortions.
We want women to not have abortions, because we think it's morally wrong—these are human beings that we should not be killing. But we want it to be unthinkable or unnecessary too. And if we are going to take care of women economically, that's going to be particularly pro-family.
People will say, "Well, if you're going to ban abortion, you should force men to provide child support." And we're like, "Don't tease us with a good time. We're okay with these kinds of things." We are all about providing ways that make any economic reason why a woman would choose abortion non-existent.
In our society, the corporatocracy approach is, "You're on your own, figure it out." The state-down approach is, "We're going to give you stuff, but we're not going to specifically target it so that it actually helps you." You can't divorce a pro-life way of thinking from the pro-life policies that benefit human flourishing. Our GOP friends who pay good lip service to the abortion issue . . . they're not interested in helping to lift these women and these families out of these economic situations; they just want to make abortion illegal. They legitimately think that if they just continue to practice that voodoo economics or Reaganism that somehow it's going to lift everyone out of poverty. And it just doesn't work that way. So we need to find those ways for everybody to have access to this ownership rather than a few people controlling everything. And we need to provide the benefits that get them to that point, so that humanity flourishes.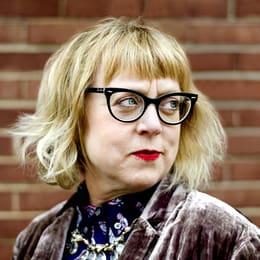 KSP: The American Solidarity Party is growing. It still has a lot more growth to do. Can you sketch out what the future is for it?
AM: By the numbers, we're the fastest-growing third party. Because we offer something unique in those kinds of ways that we've been talking about.
We're going to continue to find someone to run for president and vice president in order to get the party noticed. And we are working to get ballot access in most states. Of course, each state has its own rules about how to get on the ballot, and the people that control those laws belong to the duopoly. They don't want us on the ballot, because they want to restrict the amount of choices to their own parties. But we are working on that.
But even at minimum, we want to drive the conversation. As we grow, we have an opportunity to direct the conversation and eventually even influence the other parties—make them say, "If they're going to start having that kind of level of influence, we might have to start adjusting what we're thinking and doing and believing."
We want the best for this community. And we want everyone to know where everyone stands so they can make the most informed choice, instead of just pointing fingers at each other.
For people who have a are socially centre-right but fiscally centre-left, there's a home for them in the American Solidarity Party. And we can continue to grow membership, grow influence. If those people are ever interested in getting into politics, we'll help them. If they get elected, hey, that's awesome. I think that's really where we stand right now. And we're looking for the same kind of party in Canada.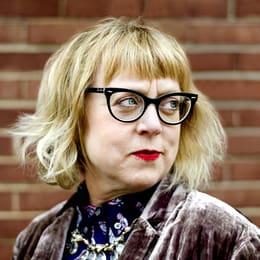 KSP: Well if, as they say, politics is downstream of culture, then the party is doing that work. Changing the conversation to change the culture in order to change politics.