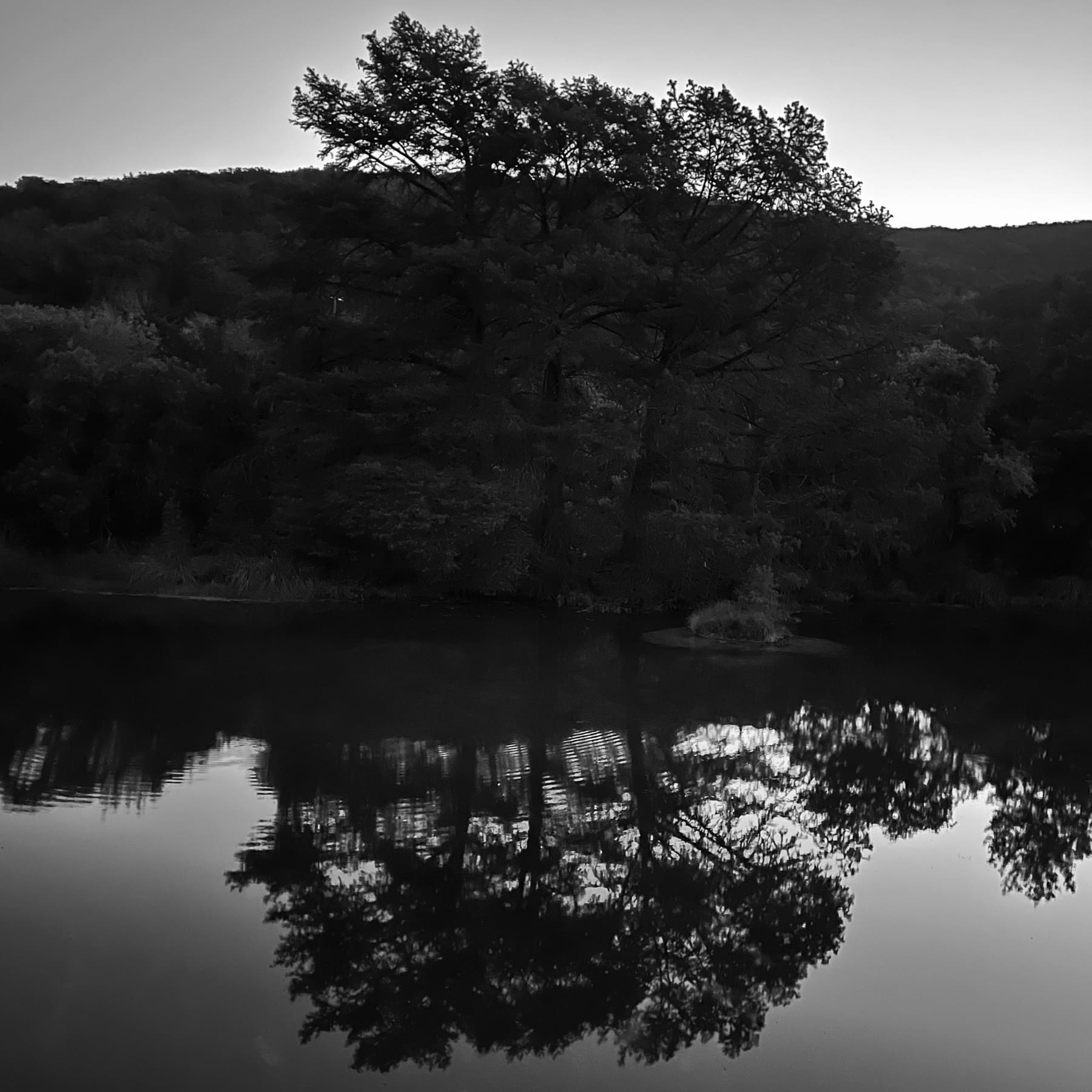 I've just returned from a wonderfully restorative week at Laity Lodge, the kind sponsor of this newsletter and my home away from home. My tummy is full of Chef Ryan's good food and my heart is full of love.
An exhibition at the Cloisters: "This exhibition examines the emergence of distinctly middle-class taste in late medieval England by showcasing a rare set of large-scale domestic sculptures from Exeter. Commissioned by a merchant named Henry Hamlyn, the sculptures, which adorned the exterior of his house, feature stock characters drawn from popular prints and bawdy tales: a jester, a quarreling couple, peasants, and musicians. Rustic in style and subject matter, they fascinatingly came across as figures both amusing and menacing."
I could tell you what's happening on my blog, but instead I'll point you to this helpfully descriptive post for my Buy Me A Coffee supporters.
Damon Krukowski: "Lying on an acoustically transparent mesh mat, suspended in the middle of a $2 million sphere lined with 124 speakers for 360 degree amplified sound, listening with others to a program by techno artist Carl Craig designed to take advantage of this particular space and audio system, I was bored."
Herodotus, at the outset of his Histories: "Human foundations both great and insignificant will need to be discussed – for most of those that were great once have since slumped into decline, and those that used to be insignificant have risen, within my own lifetime, to rank as mighty powers. I will pay equal attention to both, for humans and prosperity never endure side by side for long."
Christopher Nolan relied heavily on American Prometheus, by Kai Bird and Martin J. Sherwin, in making Oppenheimer, but for what it's worth I prefer Ray Monk's biography. Today I'm thinking of two passages from it about poetry. Once the physicist Paul Dirac said to Oppenheimer, "I don't see how you can work on physics and write poetry at the same time. In science, you want to say something nobody knew before, in words everyone can understand. In poetry, you are bound to say something that everybody knows already in words that nobody can understand."
And then there was the time Oppenheimer invited T. S. Eliot to the Institute for Advanced Study:
Eliot … came in 1948, arriving while Oppenheimer was still in Europe. [Freeman] Dyson remembers him as being "prim and shy." Eliot, he says, "appeared each day in the lounge at teatime, sitting by himself with a newspaper and a teacup." Neither Dyson nor any of his contemporaries could muster the courage to approach him. "None of our gang of young scientists," Dyson recalls, "succeeded in penetrating the barrier of fame and reserve that surrounded Eliot like a glass case around a mummy." [Abraham] Pais says he "was dying to have conversations with Eliot but refrained from approaching him, less out of shyness than from an ingrained sense not to bother him with trivia." He did, however, have one conversation with the great poet, when they happened to share a lift. "This is a nice elevator," Eliot remarked, to which Pais replied: "Yes, this is a nice elevator." "That," Pais writes, "was all the conversation with Eliot I ever had."